Fatcat
Made 4 Hours
19.34 €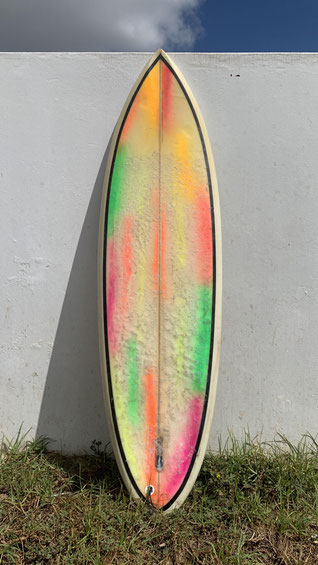 Log
Custom
Custom
Custom
Custom
Custom
Custom
About
There are two really important things in life.

NUMBER 1:
A good Bed... You're sleeping most of your life anyway.

NUMBER 2:
You need to have a good job cause you probably will be working most of your life.

So, I fasted and prayed for 7 days and 7 nights and after that period, I was sure that shaping was what I needed to do...
A guy told me I needed to get in touch with Des Saywer who I didn't know at that time. I phoned him and he told me... Come up... So, I did and a few months later I was shaping.

Along the way, I was a shadow shaper for Glen D'Arci where I shaped a lot of boards and gained a lot of experience.
Due to Robbie Ponting who also was an inspiration to me, I started my label FREE BOARD BUILDING COMPANY. After a while I've decided to discontinue the label and started a fresh one using my name...

Actually, I'm Robin Fletcher Evans.

if anyone asks for my name, it's Robin.

If anyone asks what am I doing for a living? ....

I make Surfboards!

Robin Fletcher Evans

South Africa
The Lord and Des Sawyer...
All my boards are 100% hand shaped
Give me a blank and I shape a board

South Africa