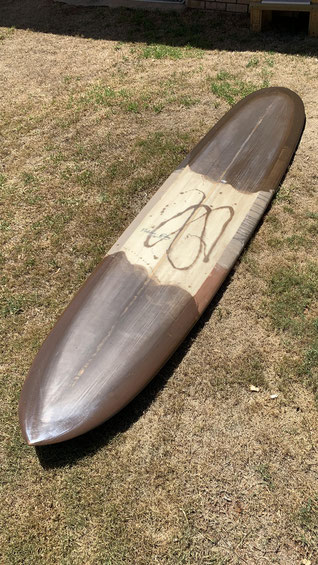 IN STOCK
The board has a concave from the nose going into a flat and rolled V bottom in the tail.
Straight with a bit of curve up to the hip, a 50/50 rail and a flat deck.

A typical Log for those cruize days!
Tail
Rounded Pin
Fin Setup
Single fin
Glassing
6oz top / 6oz bottom Fiber Glass
Design Type
Multi Color Resin Tint
This is a classic, no leash plug on that mother flower! Made for my brother!
CONTACT SHAPER
CONTACT OWNER