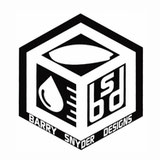 Tail
Diamond tail
Fin Setup
Bonzer 3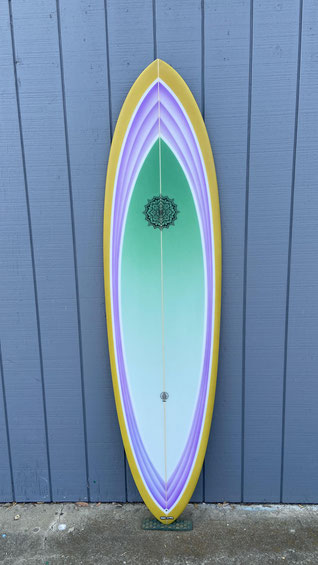 Type
Mid-Length Surfboard
Tail
Unspecified
Fin Setup
Unspecified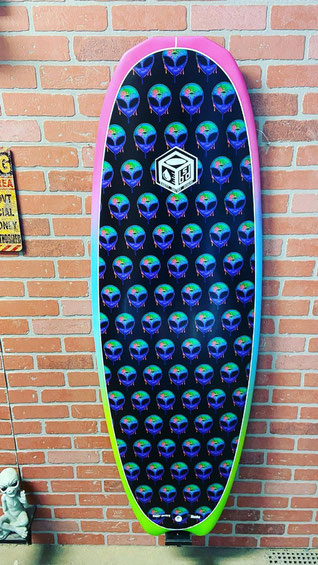 Tail
Unspecified
Fin Setup
Unspecified
Japanese Hornet Kneeboard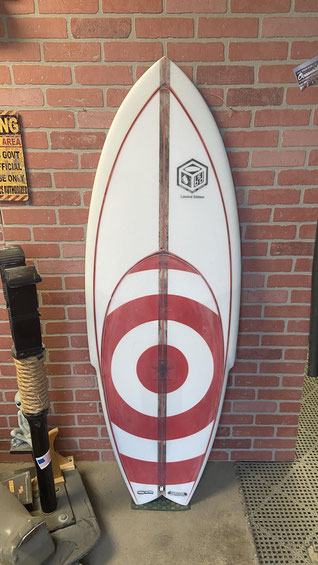 Size
5'10" x 23 15/16" x 2 3/4"
Tail
Wing-Swallow
Fin Setup
Twin fin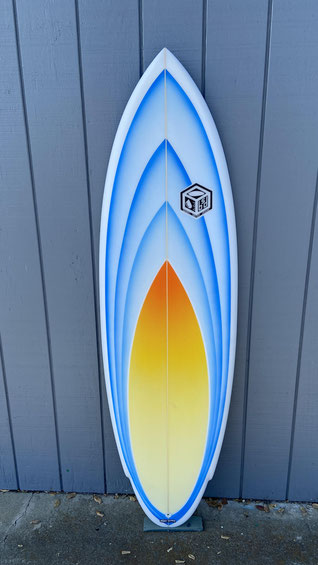 Size
5'10" x 20 1/2" x 2 3/4"
Tail
Round
Fin Setup
Twin fin
About
I got my start working at Dick Brewer Surfboards in Oceanside Ca. What is now the Mecca of the surfboard industry. Working with master shaper Gary Linden and many others, many skills were passed down to me.

Just like fingerprints on a rap sheet, no two are alike. Much like the surfboards I build. My surfboards are not for everyone. However, they do appeal to people who appreciate a truly handcrafted product.

I build surfboards for the handful who aren't afraid to flip the middle finger to the norm! The rule breakers, the ones with an unwavering sense of who they are, what they stand for, and have the guts to put it out there fir all to see. Unique, like no other.

I hope you can see my passion for my craft. I do believe to be an expert in design, development of surf craft. I am dedicated to bringing the most functional and modern shapes for any waves worldwide. I oversee production every step of the way from hand shaping to fine sanding. Assuring that your BSD surboard will be of the highest quality.

Barry Snyder

Barry Snyder

United States of America
At one time, I handshaped 4-5 boards per day while being a production shaper. Top major brand at that time. My years working with so many craftsmen set me up to begin my own brand. Being a natural non-conformist, I've strived to be unique, and set myself apart from other shapers. From gluing up my own blanks, designing and applying airbrush graphics. I believe to be a very versatile shaper. All surfcraft are within my abilities.
Working in a professional surfboard building environment surrounded by many seasoned pros, could not help but to jump in waste deep in foam dust!
All my boards are 100% hand shaped
PU and EPS (I love it both)

United States of America