Natural Curve Surfboards
Mini Noserider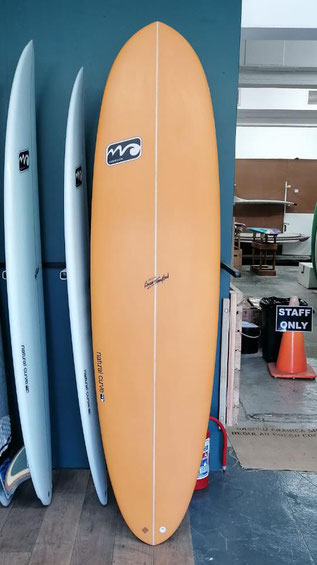 IN STOCK
The most versatile mid-range board around. This full-volumed board has a full nose and comes as a rounded pintail (or squash if that is your preference) with a 36″ concave under the nose for those who enjoy trimming through sections on the nose. The substantial vee that runs from the front foot area through the tail works well with quad, thrusters, box and trailers or single fin setups. Popular in the 7'0″ – 7'4″ range, these boards go well in any size surf and conditions.
Type
Mid-Length Surfboard
Size
7'0" x 21 1/2" x 2 5/8"
Tail
Rounded Pin
Fin Setup
2+1 Fin
Fin System
Finbox + FCS 2 compatible
Glassing
6+4oz top / 6oz bottom Fiber Glass
Board made as a custom order for Dr. John Blankenberg from Durban as a replacement for his previous mini noserider that has seen better days.

Made in Jeffreys Bay July 2021
CONTACT SHAPER
CONTACT OWNER