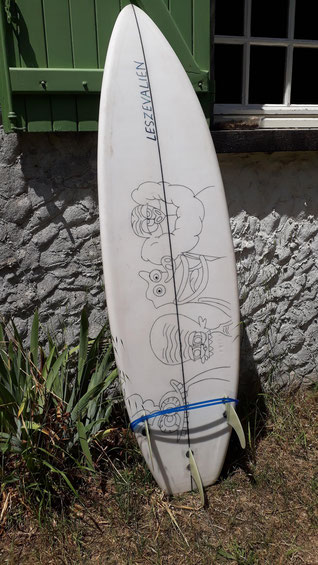 IN STOCK
Size
5'6" x 18 9/16" x 2 3/8"
Tail
Square tail
Fin Setup
Thruster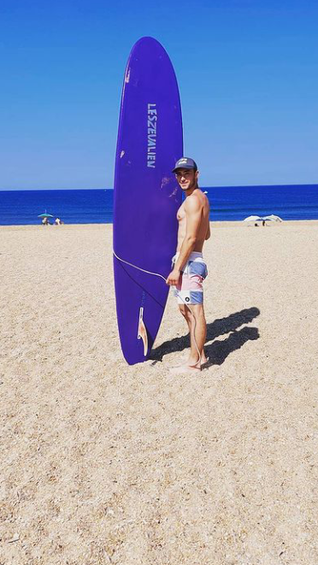 IN STOCK
Type
Mid-Length Surfboard
Size
8'8" x 22 1/5" x 2 5/16"
Tail
Round
Fin Setup
Single fin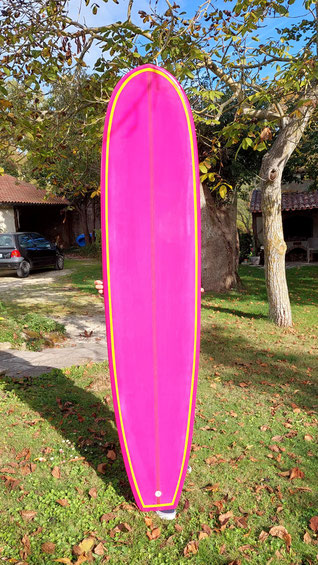 IN STOCK
Type
Mid-Length Surfboard
Tail
Rounded Square
Fin Setup
Single fin
About
Our story started not too long ago, we are in full development with the aim of fulfilling our dreams which are to live off our passion which is surfing. For us surfing is not just a sporting activity, it is also a way of life. That is why we are here! Our workshop is based in France and the name of our workshop is called COOK'SURF because the goal is to make artisanal boards and to offer very good pastries that can be enjoyed after a surf session for example ... point there, it is my girlfriend who takes care of it! Yum.
Surfboards are made with as much as possible recycled materials in order to avoid overproduction and the fact of buying new to make new. The motto of the house is "Recover old to make new!"

Julien Heichelbech

France
I started to shape when I wanted to make resin skimboards. My friend and I were sick of sinking with our super heavy wooden boards ! First of all, I started by making wooden skim but it was not very successful. So I decided to start the shape with insulation panels, handyman nature that quickly got me better! In addition to skimboarding, I had been bodyboarding for a very long time and it was when I started surfing, it was the click! I wanted to make boards. So, day by day, I try to improve my shape to offer boards that are more and more beautiful and efficient to have great sensations of gliding. And i couldn't describe how it's cool to surf with your proper board.
My best friend and I would like better skimboard... Every thing begin here
All my boards are 100% hand shaped

France