Natural Curve Surfboards
Classic Fish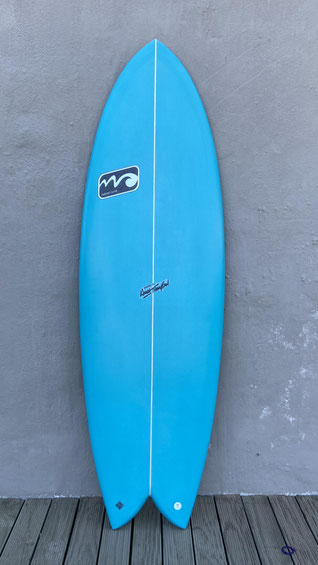 TRANSFER PENDING
COMPLETE
The classic twin keel Fish of old is what it is. They come with glass-on keel fins, plugs for removable fins or a quad set up.

Most models can be customised to your specific requirements(tails, fin setups, dimensions etc). Natural Curve is also open to any ideas you may have, pop in and see Hugh or email your ideas to him personally.
Size
5'6" x 20 1/8" x 2 5/8"
Tail
Fish tail
Fin Setup
Twin fin
Fin System
Futures Compatible
Glassing
6+6oz top / 4oz bottom Fiber Glass
Made in Jeffreys Bay, April 2022.
CONTACT SHAPER
CONTACT OWNER