Natural Curve Surfboards
HP Fish 2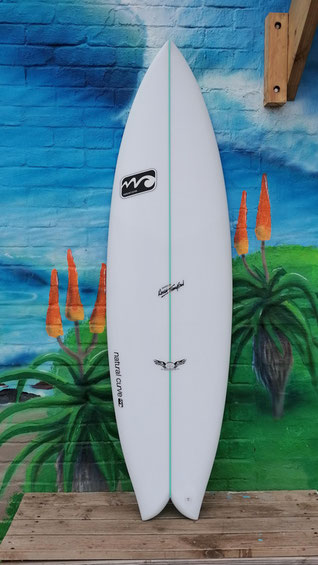 IN STOCK
On the HP Fish 2 I have narrowed the tail and nose again and have changed the hull design to a slight concave in the front half of the board, running into a double concave in the tail area. I've also towed the fins in slightly giving these boards a tighter turning arc. All round the HP Fish 2 is way more performance orientated than it's wider predecessor.
Size
6'1" x 19 5/8" x 2 5/8"
Tail
Fish tail
Fin Setup
Twin fin
Fin System
Futures Compatible
Glassing
6+6oz top / 4oz bottom Fiber Glass
On this board I wanted to narrow the tail slightly and instead of putting in a wing I did a slight side-cut, giving the rail in the tail some inverted curve.
CONTACT SHAPER