Natural Curve Surfboards
The Tomcat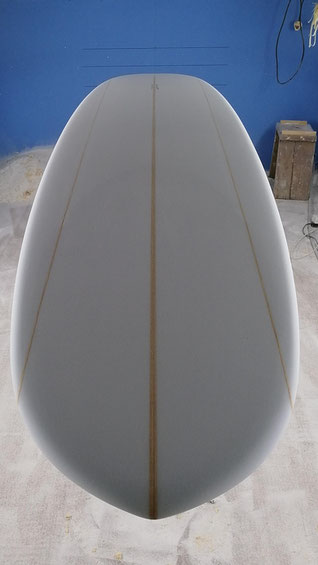 IN STOCK
The Tomcat is along the lines of the classic, the difference being a rounded squash tail and a slight point in the tip of the nose.

The bottom deck is also flatter, with only a slight V in the back half of the board and soft edges in the tail.
Tail
Squash tail
Fin Setup
Single fin
Glassing
6+4oz top / 6oz bottom Fiber Glass
This board is an exact replica of the board I made for Gilbert about twelve years ago, his 69th birthday present to himself!
CONTACT SHAPER
CONTACT OWNER