Soto Surfcraft
The Espresso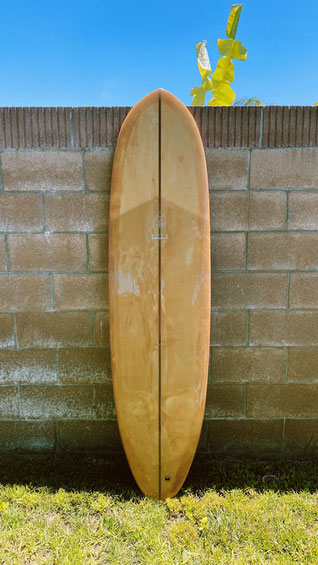 IN STOCK
A zippy little bean that will get your heart racing and your veins full of the good stuff.
Type
Mid-Length Surfboard
Size
7'0" x 22" x 2 13/16"
Tail
Round
Fin Setup
Single fin
Glassing
8.5+8.5oz top / 8.5oz bottom Fiber Glass
Design Type
Single Color Resin Tint
A good friend of mine had snapped someone's board while surfing down in Mexico. He brought it back, stripped off the old cloth and shaped this board out of the foam. I glassed the board for him.
CONTACT SHAPER
CONTACT OWNER