RyAspo
The Pandit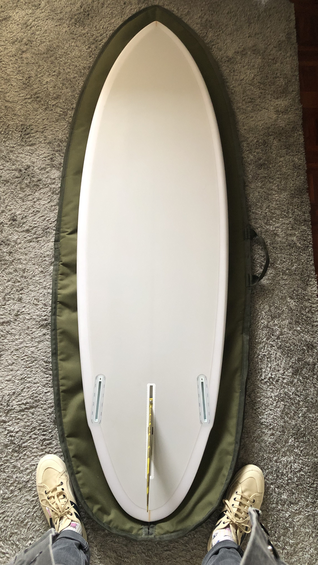 IN STOCK
A spiritual teacher of the ocean.

pandit
noun
a Hindu scholar learned in Sanskrit and Hindu philosophy and religion, typically also a practising priest.
"the pandit chants the marriage mantras"
INDIAN
a wise man or teacher.
Size
5'10" x 19 1/4" x 2 1/2"
Tail
Pin tail
Fin Setup
2+1 Fin
Fin System
Finbox + Futures compatible
Glassing
4+4oz top / 6oz bottom Fiber Glass


An experimental craft:

First ever custom board, shaped with a good friend Matt.

The idea was to create a playful twin-fin that handles well in short pockets with extra volume for choppy conditions or flat open walls.

With the option to use the single fin for straight line speed on the bigger open face.
CONTACT SHAPER
CONTACT OWNER