Jenksta surfboards
Performance Twin Fin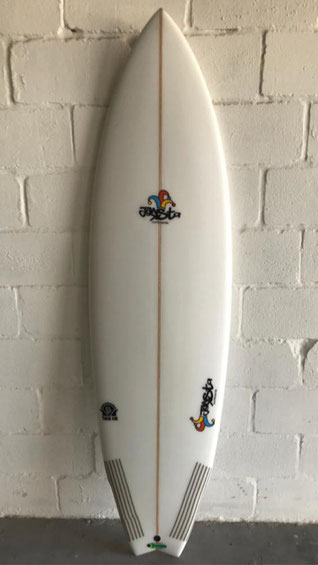 IN STOCK
This is a board that is performance orientated and highly adaptable. The PTF can be ridden across the spectrum of waves.

This PTF can be ridden as a twin fin, a thruster or a twin with a stabiliser fin.

If you are travelling with one board, this would be it.
Very lovely all-rounder to go in all conditions.
Size
6'2" x 19 3/4" x 2 3/4"
Tail
Swallow tail
Fin Setup
Thruster
Glassing
6+4oz top / 6oz bottom Fiber Glass
CONTACT SHAPER
CONTACT OWNER