Mental Surfboards
The Viking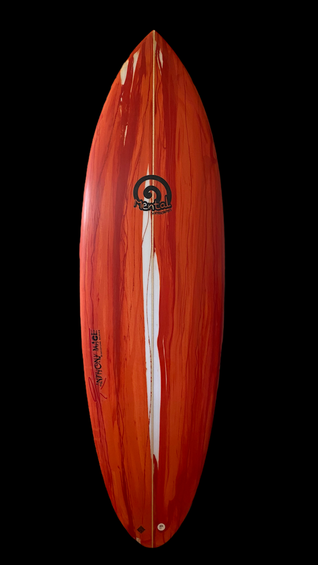 IN STOCK
Fun fuelled board to get the blood going . Board has a full nose with wide point pushed slightly forward towards the nose . The bottom half slims down to a rounded to rounded pin tail . A board that should be ridden 3 to 4 inch shorter then your short board . A flowing single concave flows in slight double . A fast fun board best for small to medium punchy waves . A nice board that fits tight in the pocket and barrel .
Size
5'6" x 19 3/8" x 2 1/2"
Tail
Rounded Pin
Fin Setup
Thruster
Fin System
Futures Compatible
Glassing
6+4oz top / 4oz bottom Fiber Glass
Design Type
Multi Color Resin Tint
Board for a well traveled surfer Joonas who was looking for a all round fun board to surf indo, Portugal .
CONTACT SHAPER