Soto Surfcraft
Suavecito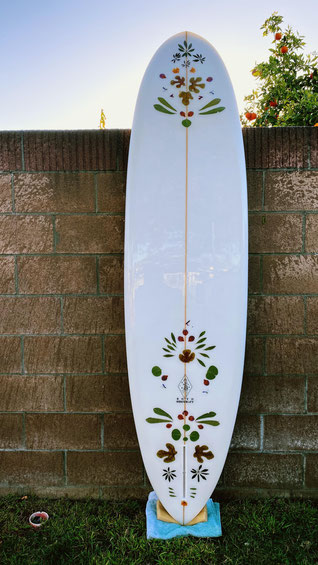 IN STOCK
A cruisy pintail design that's got your back on those bigger south swells that roll through Southern California every spring, summer, and fall.
Type
Mid-Length Surfboard
Size
7'10" x 22 1/2" x 3"
Tail
Pin tail
Fin Setup
Single fin
Glassing
6+6oz top / 6oz bottom Fiber Glass
This board was made for a trade of a transition era "shortboard". The blank had already been started on, I shaped it up and had Zach come over to lay down his flower and leaf work. It really was a collaborative effort between two artist.
CONTACT SHAPER